Bach 12 Rechargeable Hearing Aid
Our Price: $1,097.00
Rechargeable Lithium-Ion Battery
Standard Technology Level
Bluetooth from ALL Smartphones
Swiss Engineered
1-Year Warranty
Bach 12 Rechargeable Hearing Aids
Bach 12 Rechargeable hearing aids offer the core or essential level of technologies needed to hear well.
Offering Dual Bluetooth which allows you to stream directly from virtually any Android, Apple, or other smartphones/devices. Control and customize your sound settings using the Hearing Remote App.
Bach offers free LIFETIME remote support and sound adjustments on every hearing aid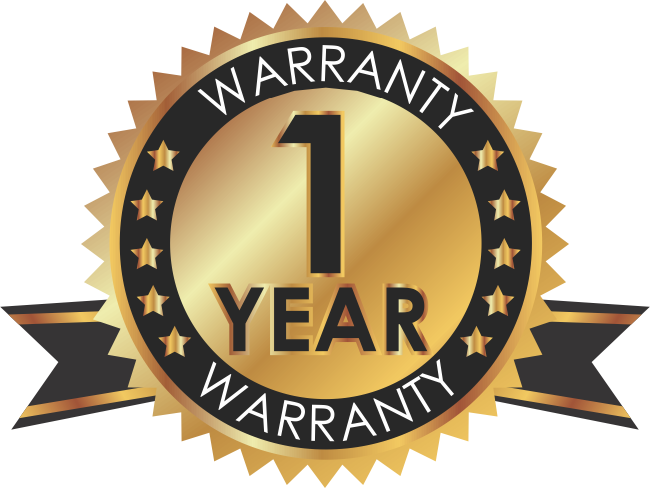 1-Year Manufacturer Warranty / 1-Year Loss & Damage Coverage
The Bach 12 Rechargeable Receiver-In-Canal (RIC) hearing aid is our core or entry technology level hearing aid and offers world-class better hearing technologies based on our newest digital processing platform.
Bach hearing aids look, feel, and most importantly sound great.
Our new world-class digital processing platform combines powerful technologies to provide a natural hearing experience. The combined all work in perfect harmony to help you hear more clearly and comfortably in every conversation, in any listening environment.
Bach Online Hearing Aids, Like Your Local Hearing Aid Store… But Better
Bach Remote Support provides connectivity to better hearing care anytime, anywhere.
You can conveniently receive remote programming, sound adjustments, and support for your Bach Hearing Aids from the comfort of your home, office, or anywhere via your smartphone and our Remote support App*.
There are NO compromises on professional care.
Just as important as the hearing instrument technology is itself to your better hearing success, is the professional staff of highly qualified and trained people that program, support, and stand behind it.
The staff at Bach Hearing.com have been dispensing hearing instruments for over 25 years and are the preeminent providers of online hearing aids and hearing care services in the industry.
*For use of the Hearing Remote App. The Hearing Remote App works on Apple smartphones with iOS 12 or newer and Android smartphones with version 7 or newer.
We have full access to hearing aid programming and sound adjustment functions. All you need is a Smartphone and your Bach Remote Support Technician will take care of the rest.
Technology that responds to its surroundings
The most comfortable listening experience happens when hearing aids automatically respond, adjust, and adapt themselves to their current acoustic environment – with no manual inputs required by the wearer.
Typically, people with hearing loss want to hear as normally as possible. This means our hearing aids must be able to recognize, classify, and adjust themselves automatically to sounds as effectively as a normal-hearing listener.
Bach hearing aids use machine learning – a branch of artificial intelligence – to train the Bach processor to classify sounds as effectively as a normal hearing person. Nobody does it better than us.
Auto Sound Control 3.0
Sound is all around and changes constantly depending on where you are. What makes Bach hearing aids so special is our unique operating system called Auto Sound Control 3.0. All you have to do is turn them on, and the rest is automatic.
When sound enters the hearing aids, Auto sound Control 3 intelligently classifies them into specific key listening environments.
Because the places you work and play are often complex, Auto sound Control 3 dynamically combines these environments to create thousands of possible combinations – allowing the hearing aids to seamlessly self-adjust as the soundscapes change.
Even music sounds amazing. In some hearing instruments, technology that's optimized for speech falls flat when it comes to the richness and complexity of music.
Because music is a dedicated environment in the Bach 12 rechargeable hearing aid, you can enjoy an immersive experience that recaptures the pleasure of your favorite songs – and the settings can even be personalized to suit your preferred genres.
Bach uses information about the environment to dynamically balance three features to reduce unwanted and distracting background noise, providing excellent quality and comfort and making speech clearer and easier to follow.
Speech enhancement increases the volume of voices, making it easier to hear people talking.
Noise reduction dials down distracting background noise to make listening more comfortable.
Directionality helps hearing instrument wearers know where sounds are coming from.
While some hearing aids affect crucial cues about where sound is coming from – when and how it enters the ears, Bach hearing aids put sounds in their place. Using a 4-microphone strategy, this acoustically separates sounds so you can more accurately perceive their direction and source.
Better Hearing, Even In Noisy Environments
Conversations can be hard to follow, especially in noisy environments. And you don't want to miss a thing.
Our most advanced digital processor now has a fourth dimension that improves speech perception, so you can converse with confidence, even in challenging listening environments.
Conversations can be hard to follow, especially in noisy environments. You don't want to miss a thing. Bach 12, a great combination of performance and value.
Bach hearing aids restore those subtle localization cues with dynamic gain adjustments – a feature not available in other directional microphone systems. Bach hearing aids then apply speech enhancement based on where the speech is coming from to further contrast speech and noise.
Amazing Sound - In Stereo
With Bach, you can wirelessly stream calls, video, music, audiobooks, and podcasts to both of your hearing aids from almost ANY Bluetooth device* – no additional accessories needed.
When streamed media is detected, Bach hearing aids automatically classify the sound as either music or speech and adjusts the sound accordingly to offer an optimized listening experience.
You can also take calls hands-free from your choice of almost ANY Bluetooth smartphone – ­in stereo.
With Bach's powerful combination of features, enjoy stellar sound performance that helps you hear what truly matters. Now that's getting to the heart of every conversation.
*Smartphones and traditional mobile phones with a compatible Bluetooth Hands-Free Profile.
Use your smartphone as a hearing aid remote control
The Hearing Remote app is a remote control for your hearing aids including timely notifications to help you learn how to use and care for your devices.
The Hearing Remote app allows you to:
Control volume
Change programs
Mute and unmute
Personalize the sound of your hearing aids using a 3-band equalizer
Receive remote adjustments from your Bach Remote Support Technician through the remote adjust app
Receive Tutor notifications on how to care for and maintain your hearing aids
Access status information such as battery charge status and wearing time
Download Hearing Remote App
Bach 12 Rechargeable Hearing Aid Features
Bach Hearing Aid Accessories
For more information on the Bach 12 rechargeable hearing aids, please use the chat button, or email us at info@bachhearing.com or call 1-800-416-2434.